Portable band saws

are lightweight equipments that are small, compact and easy to carry. As they can be carried to jobsites and construction spots, they are mostly preferred for such works. However, with so many choices available in the market, choosing the best equipment is very difficult. To choose a good model, a few factors have to be considered. The features of the machine, the type of work done and the capacity of the machine are some o the factors to be considered.

Dewalt DCS371M1

The Dewalt DCS371M1 is a portable hand saw that works with 20 volts and works on a lithium band saw kit. All Dewalt equipments are made of heavy material and Dewalt DCS371M1 is considered as one of its lighter models. It also comes with a case that increases the safety of the hand saw when not in use. It has a blade tracking adjustment that can be adjusted while making blade changes. The blade guide rollers are dual bearing. The LED light facility helps in lighting up within a few seconds, where time is most essential for all types of saws. The light facility as well as the blade guide rollers helps in making efficient cuts. The batteries have a long life and can be used for long. It has a cutting capacity of 2.5 inches on all rectangular materials while it is 2 inches for round materials.

Dewalt DWM120K
The Dewalt DWM120 K is a10 amp equipment which is a deep cut portable band saw tool. It also comes with a storage case that is easy to carry, as it is fitted with a mobile front handle and a back handle that is soft to touch. It also comes with a spare blade as well as a hex wrench. It has a capacity of a making a deep cut of 5 inches that makes it easy to just slice through any material for cutting. It has ergonomic features that look good to the eye. Hooks are provided for hanging saws so that they can be conveniently accessed, while making cuts on the woodwork. They are durable and can last long for continuous work. The LED light that is provided helps in good lighting even when working in inconvenient environments without proper light facility. The hard exterior is made of steel, so that it does not get easily damaged when taken out for cutting work. The rubber protectors provide extra protection to increase the tools durability, especially when they have to be taken to other work spots. However, one disadvantage of all Dewalt models is its heavy structure, as it weighs much more than other portable band saws.


Milwaukee 6238-20

The Milwaukee 6238-20 is an AC/DC deep cut instrument that is a

portable band saw

. It is excellent for use in the metal industry, as it works on an AC/DC motor, which can cut through any strong steel material too. It can work on two different speeds and offers a warranty period of 5 years. It has good deep cut capacity of 5 inch. The equipment has a powerful motor that runs on 11 amps so that it can cut through hard metal too. The protective barriers help in adding to its durability when it is taken out for cutting purposes. The gear has a protective clutch which ensures greater gear life, as well as helping in prolonging the motor life. This is a unique feature of this machine and is not found in other portable band saws. The deep cut machine has a good motor power that ensures good speed and deep cuts that makes work quicker and helps to cut through metal very casually. The lengthy warranty provides assurance to the buyer for the first 5 years on purchase of the equipment. However, while purchasing this model, the cutting blade is not attached to it and it has to be bought separately. It is especially ​designed for metal work and hence it may face difficulties if it is used for woodwork.

​

Makita XB01Z

The Makita XBP01z is a cordless band saw that works on 18 volts and has a Lithium-ion battery. It is portable equipment that fits the budget of the buyer, as it comes at a much lower price than other models. It is made of very lightweight material and weighs only about 7.5 pounds even with the battery. It helps in all types of cutting work, though it is not attached with additional features. This is the reason for its low cost. It has an integrated LED facility which helps in illuminating the work area even in dark surroundings. It comes with a blade cover to help in protecting the blade. It can be easily worked upon with one handle, while cutting the material. The blade works at a fast speed of 630 feet for every minute. Though the entire equipment is a small and compact model, it works at a very fast speed. Sometimes, there have been complaints of the blade slipping out while at work, which means that too heavy work can be burdened upon the machine.

The Choice is Yours

There are various types of portable band saws in the market. But you can choose from the above mentioned models and decide which one would be best suitable for the work requirement and would fit the budget of the buyer. Buying the best portable band saw should be a decision made by the buyer after evaluating the reviews and see that the equipment fits the work on which it has to be applied. Buying the best equipment according to the price affordable by the buyer, should also be another decisive factor. Before buying the best portable band saw, you can

see more

about the band saws available at our website at

http://www.tablesawzcom/portable-band-saw/

Cutting wood and other metals is a hobby that many like to do in their spare time. It is also taken up as professional work as there is much scope in making cutting work on different materials. By choosing the right equipment, you can make cutting work most enjoyable and beneficial.
Powered by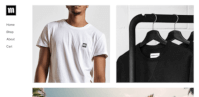 Create your own unique website with customizable templates.